Takenori Sawara
Kanji
椹 武憲
Rōmaji
Sawara Takenori
Live-action Name
Executive Shen Deyuan (椹德元)
Personal Information
Gender
Male
Age
41
Birthday
March 10th
Status
Relatives
Unnamed Wife
Unnamed Daughter
Occupation
Head of the Talent Division at LME
Debut
Manga
ACT.002
Anime
Feast of Horror
Game
PS2 Game
Live-action
Episode 2 (Live-action)
Portrayal
Seiyū
Hamada Kenji
English Voice Actor
Keith Silverstein
Live Action Actor
Charge Pu
Takenori Sawara (椹 武憲 Sawara Takenori) is the head of the Talent Division at LME, and is the de factor manager for the Love Me Section, a special group that LME President Lory Takarada created in the Talent Division in order to help emotionally damaged actors and actresses with great talent.
Background
Sawara has a wife and a daughter and they all live together in a double story house.
Plot
He is semi-constant in the plot, being Kyoko's de facto manager, so he handles all her roles and most of her LoveMe assignments.
Sawara is a major character at the beginning of the plot, when he acts as Kyoko's way into LME, getting her audition papers and even coaching her a little on what to expect. Not an arc, per se, but close enough to warrant mention.
He was plagued by Kyoko when she first attempted to join LME, then took pity on her and allowed her to audition. Later on, he seemed to wish for her success. Later, when she failed, he explained to her why she didn't make the cut. When Lory creates the Love Me section for Kyoko and Kanae, he is placed in charge of it, to his chagrin.
Sawara encourage Kyoko to take roles, since she has been typecast as a villain and would much rather be a princess. He is tolerant of the LoveMe girls and their shenanigans, as well as of Lory and his granddaughter, all of whom are very strong personalities.
Relationships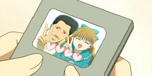 Maria and Sawara seems to have a pretty good relationship, Maria told Sawara that she was interested in Kyoko Mogami when she auditioned at LME. Sawara is also shown to care for Maria as he also asked Kyoko to try to help Maria overcome her guilt complex. Sawara also keeps a picture of him and Maria on his phone.
Etymology
The name Takenori means "military, martial" (武) (take) and "law" (憲) (nori).
Takenori's surname Sawara means "Japanese cypress, sawara cypress" (椹).
Trivia
His live-action actor is Charge Pu, who is a comedian.
Gallery
Main article: Takenori Sawara/Gallery